Categories » 'Articles'
May 25th, 2021 by
Scott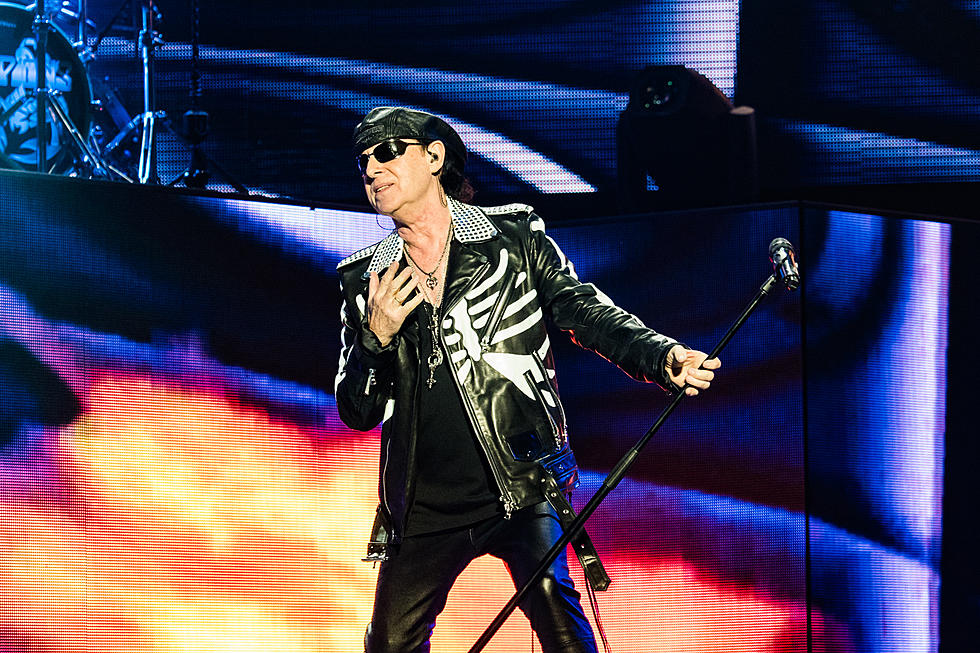 April 1st, 2021 by
Scott
https://www.blabbermouth.net/news/scorpions-drummer-mikkey-dee-i-dont-think-you-can-keep-the-world-shut-down-anymore/
SCORPIONS drummer Mikkey Dee spoke to the "RRBG Podcast"about the progress of the recording sessions of the band's upcoming studio album. Recorded at Peppermint Park Studios in Hannover, Germany, the disc will mark the German-Polish-Swedish hard rock legends' first release since 2017's "Born To Touch Your Feelings – Best Of Rock Ballads", which was an anthology of SCORPIONS' new and classic material.
"We're working very hard here, wrapping up the recordings of the record," Mikkey said (as transcribed by BLABBERMOUTH.NET). "And we are in the beginning of mixing; we started mixing the songs. We've been working since early fall on this album. It's gonna be a great record. It's all recorded live in the studio. And it's a good vibe. It's a harder record, and great songs. So it's gonna be great to get this one released."
Asked if the songs were already written before he got involved in the recording process, Deesaid: "Most of the stuff Rudolf [Schenker, guitar], Klaus [Meine, vocals] and Matthias[Jabs, guitar] have been writing, but then we've been putting it together in the studio together, kind of. But most of it's been written, yes. But we worked really hard, all five [of us], on these tracks."
Regarding when fans can expect to see the new SCORPIONS album released, Mikkey said: "I guess the release of the record is gonna have to be matched somehow to when we can actually start touring. I had the hopes up that we would release this this spring. That was the plan from the beginning, and I've been telling magazines about us releasing it in the spring, but it's not gonna happen, I don't think. Because it has to be matched to the touring — unless something completely crazy happens. But I would think in the fall or something like that, hopefully.
"It's impossible [to predict when we will be able to tour again]; you can only hope," he continued. "I'm done speculating in this shit, because once you get a little bit of a stream of hope, it's been shut down immediately. One day you hear this; next day, you hear a completely opposite thing. All this fucking second wave [of COVID-19] and third wave. Now they're talking about a fourth wave. And there's mutations from every fucking country in the world. If we're gonna continue adapting after that, we're talking 15 years. So, I don't know.
"But I'm hopeful," Mikkey added. "And, yeah, I'm positive that we're gonna have to get back out there soon. Because no matter what happens, I don't think you can keep the world shut down anymore. It's just the end."
Dee went on to say that he knows the "seriousness of this virus," having battled it himself in March of 2020. "I was influenza sick, thank gosh," he explained. "But some people are not that lucky, of course, but most of the people are really the elderly people and people with underlying diseases that turn out to get really, really sick. And then, of course, you have some exceptions with young, healthy people, of course. And I realize the seriousness of it.
"The world has been shut down for one full year now," he concluded. "And that can just not continue like that. It's a disaster in so many other ways than the virus. That's how I see it. It's very, very unfortunate."
February 19th, 2021 by
Scott
November 9th, 2020 by
Scott
Join Klaus, Rudolf and Matthias for a special live, online interactive Q&A, Saturday, November 21 at 12p ET presented by
Q104.3 FM – Rock and Roll Fantasy Camp
November 2nd, 2020 by
Scott
November 2nd, 2020 by
Scott
October 26th, 2020 by
Scott
October 9th, 2020 by
Scott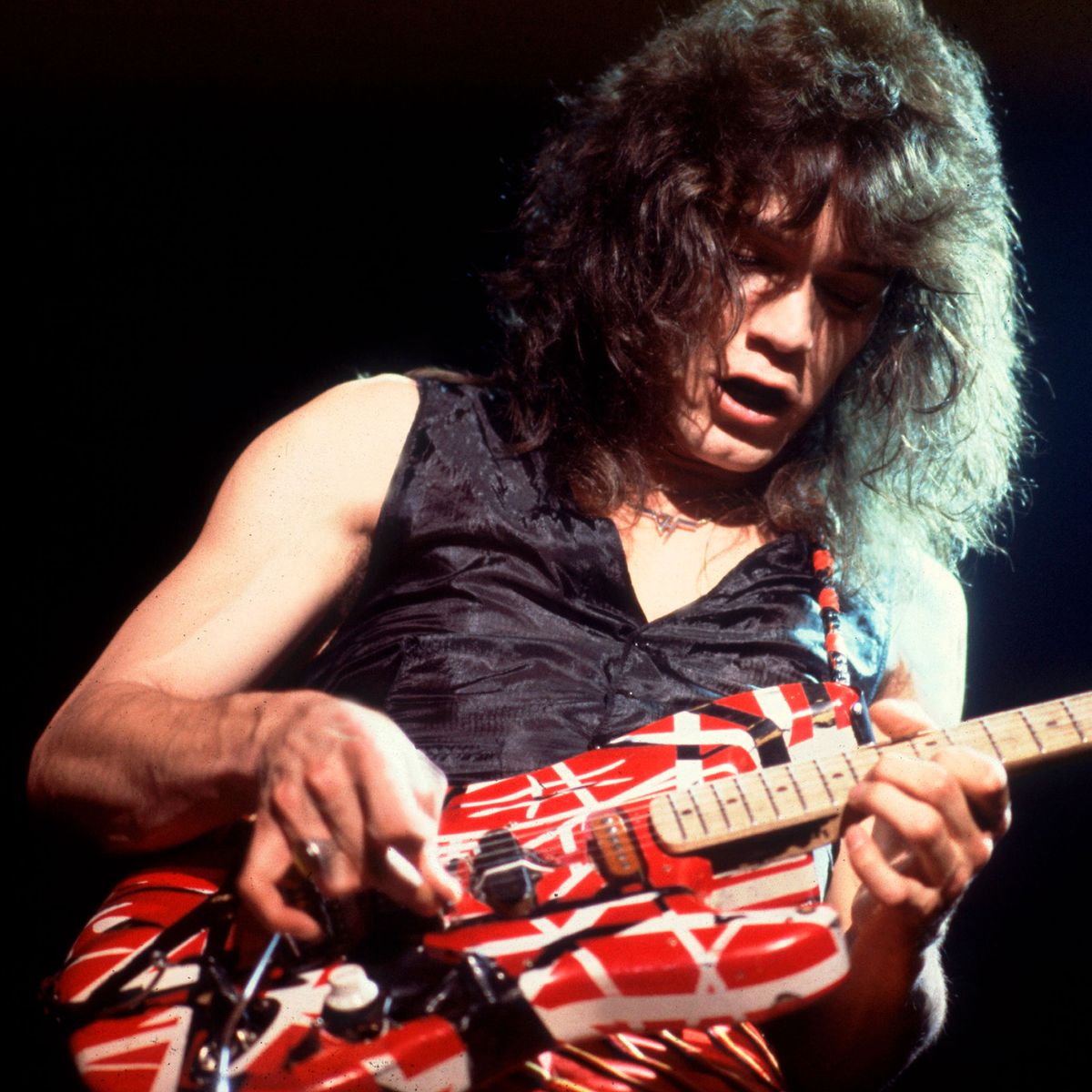 It's so sad to hear about the passing of one of the best Hard Rock Guitarists ever …. the iconic Eddie Van Halen. The US Festival … the Monsters of Rock .. we've shared the stage so many times with Van Halen back in the 80s … what a great loss for the World of Music … our Hearts and Prayers go out to Wolfgang , Alex and the Van Halen Family ….
RIP Eddie With Love – Scorpions
September 30th, 2020 by
Scott
To celebrate the 30th anniversary of their classic album "Crazy World" and its worldwide smash hit single "Wind Of Change", lynchpin SCORPIONS members Klaus Meine, Rudolf Schenker and Matthias Jabs have all given extensive and exclusive interviews to Rock Candy magazine for a huge 16-page cover story feature. Together with respected musician and lyricist Jim Vallance — who co-wrote seven of the album's 11 tracks — Meine,Schenker and Jabs open up like never before to reveal in forensic detail how the "Crazy World" project came together.
"If I'm honest, nothing we've done in the past three decades matches 'Crazy World'," says vocalist Meine with admirable candor. "I think it's a classic, and any SCORPIONS fan would agree. It's the last album from what I'd say was our golden period."
The bandmembers recount the story of the album's creation, from splitting with long-standing producer Dieter Dierks ("We'd been together for too long and we felt we needed new energy," says guitarist Schenker), to a false start with Bruce Fairbairn, and then finding the perfect producer in Keith Olsen.
The writing and recording process is described in detail, including the story behind the groundbreaking "Wind Of Change" single.
"The record company was very concerned about the whistling on it, because they thought it would hurt sales," explains Meine. "I insisted that it should stay, because, to my mind, it was a vital part of what made the song work so well."
"At first, even I didn't like it," admits Schenker. "I didn't think it was a good thing for a rock band to do, but we tried something else and it just didn't work. The song only worked with the whistling."
Of course, "Wind Of Change" went on to become the SCORPIONS' biggest ever hit, becoming a worldwide anthem for the changing political times of 1990 when the Soviet bloc collapsed.
With the SCORPIONS currently working on a new album, Rock Candy's cover story provides a must-read look back at a key moment in this legendary band's history.
Rock Candy is a 100-page, full-color bi-monthly rock mag, created in the U.K. It covers the sights, sounds and smells from the greatest era in hard rock music, the '70s and '80s. Put together by respected U.K. rock journalists Derek Oliver, Howard Johnson and Malcolm Dome — all frontline writers for the legendary Kerrang! magazine in the golden era —Rock Candy is available in print format with a free digital download version for anyone who buys the mag online at www.rockcandymag.com.