Author: Scott
Member Since: 2010-04-30 03:04:08

Posts by Scott:
August 30th, 2019 by
Scott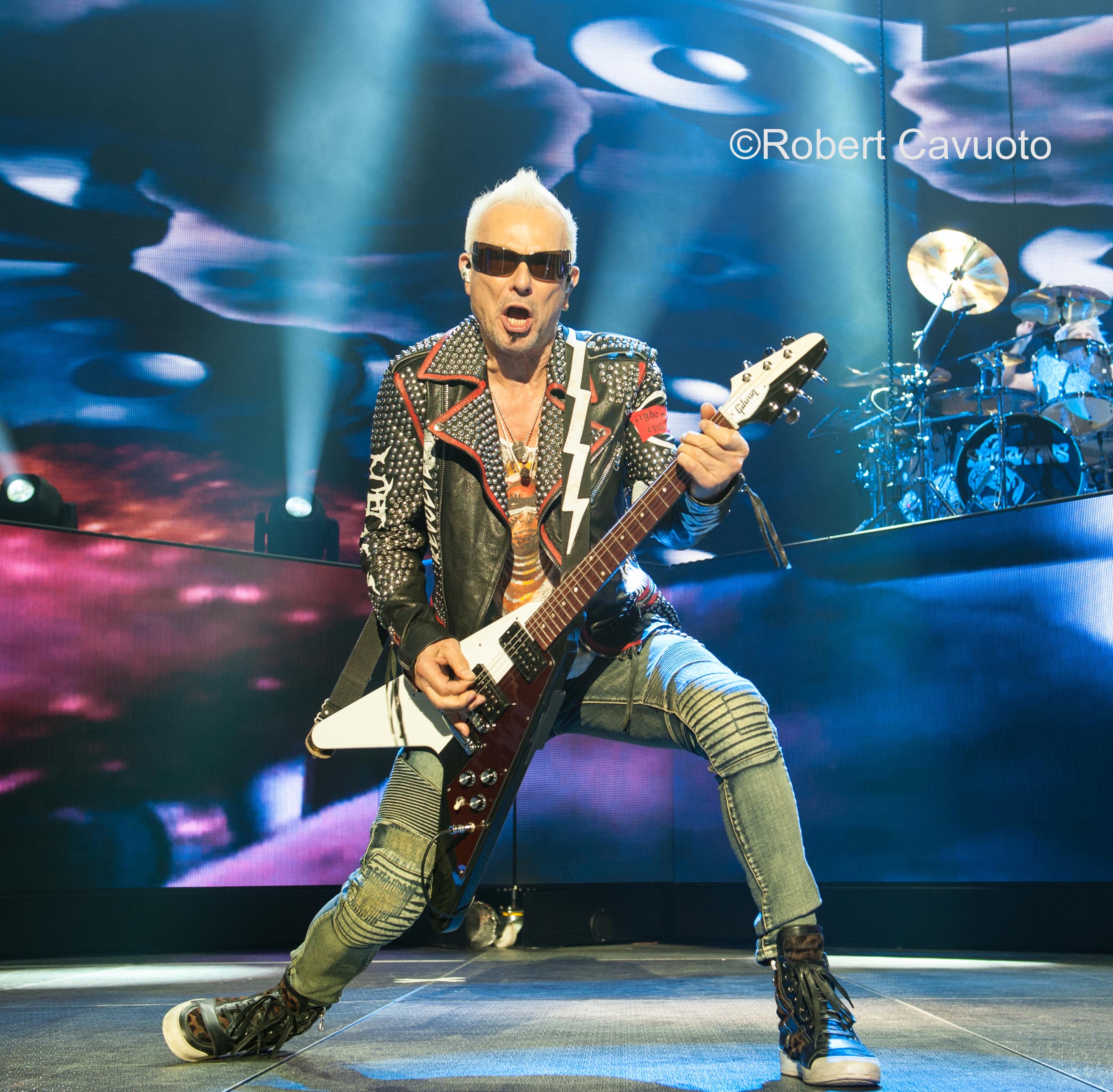 August 20th, 2019 by
Scott
2019 Summer Set List-( 1 Hour 40 Minutes)
Crazy World (Intro)

Encore:
SCORPIONS AND THEIR MANY SPECIAL GUEST THIS SUMMER
Scorpions and Europe
Scorpions and Toto
Scorpions and The New Roses
July 2nd, 2019 by
Scott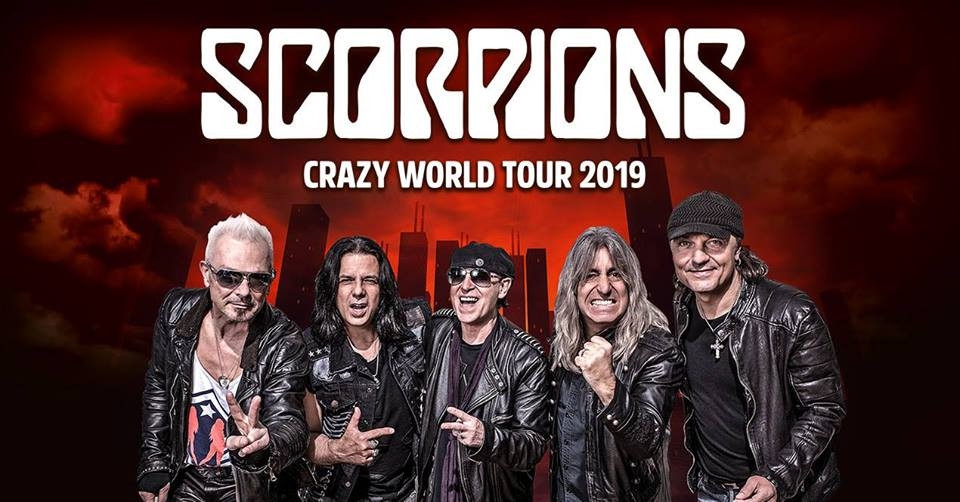 "SCORPIONS 2019 CRAZY WORLD TOUR DATES"
Wednesday September 18-(Pedreira Paulo Leminski)(Curitiba, Brazil)wsg-Whitesnake-Europe
Saturday September 21-(Alliance Parque-Rockfest)(Sao Paulo, Brazil)wsg-Whitesnake-Helloween-Europe
Monday September 23-(Arena Sabiazinho)(Uberlandia, Brazil)wsg-Whitesnake-Helloween
Wednesday September 25-(Nilson Nelson)(Brasilia, Brazil)wsg-Helloween
Saturday September 28-(Arena Petry)(Florianopolis, Brazil)wsg-Helloween
Monday October 1-(Gigantinho Arena)(Porto Alegre, Brazil)wsg-Whitesnake-Helloween
Friday October 4-(Rock In Rio)(Barra Da Tijuca, Brazil)w/Iron Maiden-Helloween-Sepultura
Monday October 7-(Movistar Arena)(Santiago, Chile)wsg-Whitesnake
Thursday October 10-(Movistar Arena)(Bogota, Colombia)wsg-Whitesnake
Saturday October 12-(Coliseo Ruminahui)(Quito,Ecuador)
Thursday October 31-(Sports Palace)(Yekaterinburg, Russia)
Sunday November 3-(Basket Hall)(Krasnodar, Russia)
Tuesday November 5-(VTB Arena)(Moscow, Russia)
Thursday November 7-(SKK Ice Palace New Arena)(St.Petersburg, Russia)
Sunday November 10-(Sports Palace Ubileyniy)(Voronezh, Russia)
Tuesday November 12-(Sports Palace)(Kiev, Ukraine)
Friday November 15-(Minsk-Arena)(Minsk, Belarus)
Monday November 18-(SportArena)(Budapest, Hungary)
Wednesday November 20-(Sports Palace)(Bratislava, Slovakia)
June 6th, 2019 by
Scott
May 24th, 2019 by
Scott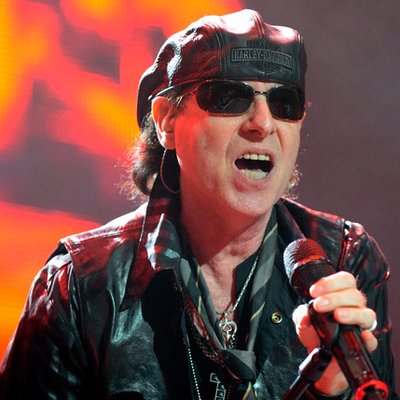 May 23rd, 2019 by
Scott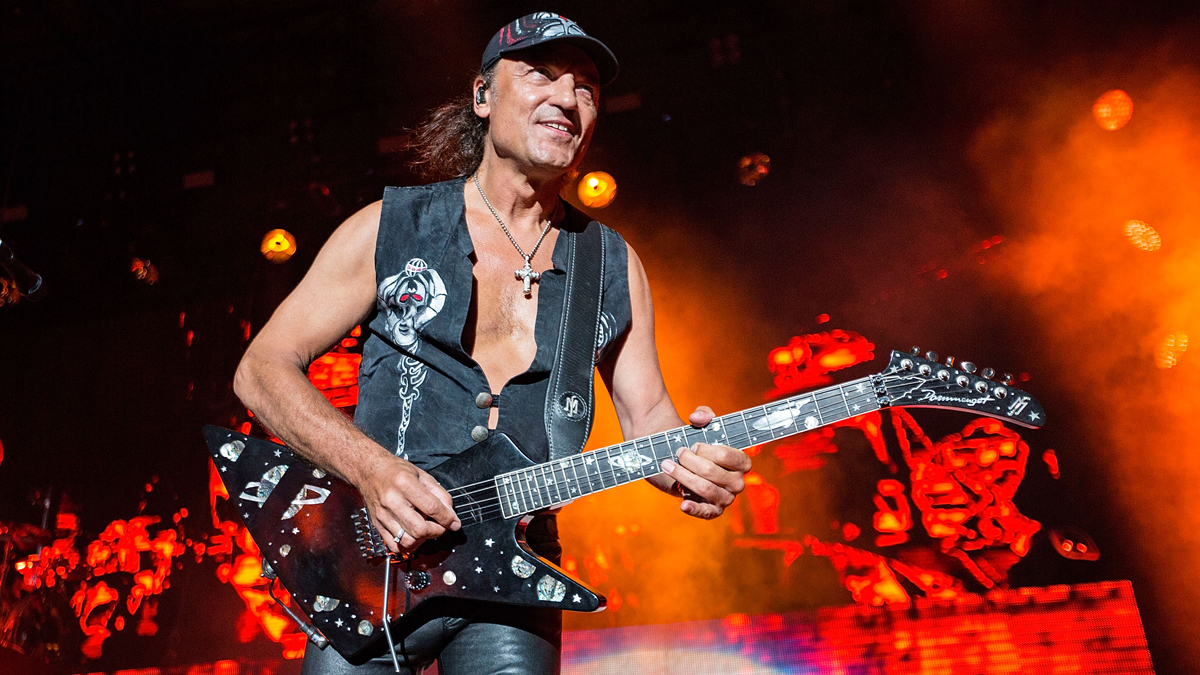 https://www.musicradar.com/news/scorpions-matthias-jabs-your-solos-dont-have-to-be-easy-to-play-but-they-have-to-be-easy-to-listen-to?fbclid=IwAR2_NujBConcXwUZumlFFvOjGyA8EZsswXoD5AvP0z-N8AyFNpXU9iDL430
Finally, how is new material coming along and when can we expect to hear it?
"Soon, I'm pretty sure… we started talking to a producer we would like to work with at the end of last year. We were supposed to have a meeting now, but it would have been too rushed, so it's been postponed.
"We are busy until the end of November, going from Europe to South America, then to Russia and other countries… so the plan is to record our next album early in 2020."
May 21st, 2019 by
Scott
SCORPIONS singer Klaus Meine has confirmed to Scorpions Brazil that the band has commenced the songwriting process for its new album.
The upcoming disc will mark the German hard rock legends' first release since 2017's "Born To Touch Your Feelings – Best Of Rock Ballads", which was an anthology of SCORPIONS' new and classic material.
SCORPIONS' last full-length collection of new recordings was 2015's "Return To Forever", partially comprising songs the band had in the vault from the '80s. It was the final recorded appearance of SCORPIONS' longtime drummer James Kottak, who was dismissed from the band in September 2016. He has since been replaced by Mikkey Dee, formerly ofMOTÖRHEAD.
Asked what he has been up to since the SCORPIONS played their last show in February, Klaussaid (hear audio below): "After all these many months of touring, I think everybody enjoys a little break and a little breather and to recharge the batteries. But then it's kind of long — we're not really used to this kind of long breaks. But as much as we enjoyed it, the good thing is that when we left the last show earlier this year in Cyprus, we said, at some point, before we go back on the road, it would be nice to go back into the studio and maybe start writing a couple of new songs.
"When Rudolf [Schenker, guitar] came back from Thailand and we all came back together, just a couple of weeks ago, actually, we went straight into the studio, and it was fantastic," he continued. "We had such a good time, and there were plenty of ideas. It was a really good vibe to work without big pressure or anything — just come back together, write a couple of songs, enjoy some time in the studio. And it really turned out really good and in a very positive way. Because we hadn't been in the studio for quite a while, so it was a very positive experience. Actually, for me, I really would have loved to keep going at this point. I was in the studio just right now working on some stuff, and I was taken away, not being in the world of interviews. I was out there in the world of creativity, world of writing some new stuff.
"It's really amazing that I guess all of us really enjoy this part of creativity and coming back together without really expecting too much — just to let it flow," Klaus added. "And it was really great. And I would have loved if we could keep going, because we just have a great flow. But knowing that we go back on the road soon — in June — there's just limited time right now.
"If somebody would ask me the question, 'Is there a chance for a new album?', the chance is much bigger now than it was just a couple of weeks ago. But we will be back on the road soon. And I guess we don't have a chance to go back working on new songs really before the end of the year or early next year. But there's a good feeling in the SCORPIONS camp there might be a new album out in 2020… We are pretty much on the road until the end of this year. And since it will start in June, there is just limited time now. It's just a very positive experience, and it feels like such a great start with songwriting; we recorded some demos and stuff. So it really feels good; we're in a good way to come up with something next year."
Last fall, Schenker told Headbangers Lifestyle that SCORPIONS have tapped "a famous and well-known" producer to helm the band's new LP. He added: "We are all very excited to produce a new, historic rock 'n' roll album."
May 10th, 2019 by
Scott
Attn: Sao Paulo, Brazil SCORPIONS will be performing at RockFest em São Paulo along w/Whitesnake/Megadeth/Europe and others…
Tickets on sale May 13 at: www.ingressorapido.com.br
March 27th, 2019 by
Scott
TUNE IN TODAY – SiriusXM VOLUME show (Ch: 106 Volume) hosted by Eddie Trunk.
Klaus interview starts at – (11:15-  42:35)
Klaus will be calling into the show at 3pm for a special chat with Eddie talking#LoveAtFirstSting35 album anniversary. Catch the re-broadcast at 9 – 11 EST (106 Volume)
35 years ago today the Legendary "LOVE AT FIRST STING" was released!!!
February 20th, 2019 by
Scott