Author: Scott
Member Since: 2010-04-30 03:04:08

Posts by Scott:
November 13th, 2018 by
Scott
November 8th, 2018 by
Scott
We came a long way to finally ROCK Australia for the very first time (except for Melbourne ) together with our friends Def Leppard. We have had a fantastic run so far, and it breaks my heart to let you know that I can't sing tonight at the Rod Laver Arena in Melbourne.
The Doc has recommended that I rest my Voice until Sydney and I cross my fingers that it all works out … -Klaus
"Dear Australian Fans,
believe me I have tried everything to be up on stage tonight in Sydney… haven't said a word in the last 36 hours to rest my pipes… but unfortunately my voice is not back to the Power it needs to sing my Heart out for you tonight…
You deserve nothing less than the best performance and I hope we have a chance to come back, to finally Rock you like a Hurricane…
Thank you for all the get well soon messages… thank you Def Leppard for your amazing support on this tour."
Love…. Klaus
November 7th, 2018 by
Scott
German heavy rock legends SCORPIONS continue to make waves, teaming up with Swedish top distillers Mackmyra to release ground-breaking whisky, adding a distinct and original German twist to the drink.
The affectionate relationship between SCORPIONS and their Swedish audience is not only manifested with the addition of Gothenburg-based drummer Mikkey Dee a couple of years ago; with the release of Scorpions Rock 'N' Roll Star Single Malt Whisky Cherry Cask, the German-Swedish love affair is taken to the next level.
Matured in American ex-bourbon barrels as well as former Oloroso sherry casks, but with an additional finish in German sweet cherry wine casks, the meeting between German wood-influences and Swedish whisky-craft could not have had a better end result. While maturing spirits in casks that have held sherry, port wine or madeira wine is relatively common in the world of malt whisky, the use of the German ex-sweet cherry casks is guaranteed to pique the interest of the whisky aficionados. The added cherry sweetness to the character complements the vanilla of the ex-bourbon casks and the nutty buttery flavors of the sherry casks beautifully.
The bandmembers themselves are thrilled to see the whisky finally be released. "Finally, we have our own Scorpions Whisky ready to be released …. we love it!" they said. "This particular whisky gets to its perfect maturity in extraordinary German sweet cherry wine casks. We hope you all enjoy it …. let's rock the night and taste the sting!!!"
Angela D'Orazio, master distiller at Mackmyra, said: "Lovely guys to work with! Klaus,Rudolf, Matthias, Mikkey and Pawel were very nice and interested in the process. I think we managed to get a smooth whisky with a lovely aroma of fruity vanillas from the bourbon casks, soft buttery tones from the oloroso sherry casks as well as a sweeter touch from the cherry casks. The fact that we got a finish of both cherry and sherry gave the whisky a perfect balance."
Sari H. Wilholm from Brands For Fans said: "To be able to work with an iconic band likeSCORPIONS has been a blast. They have a classic catalog of music, to say the least, and we're really excited to be a part of building a, hopefully, equally iconic catalog of drinks with the band!"
November 6th, 2018 by
Scott
October 31st, 2018 by
Scott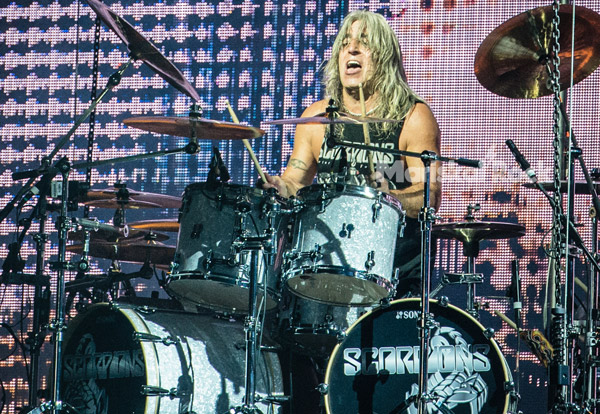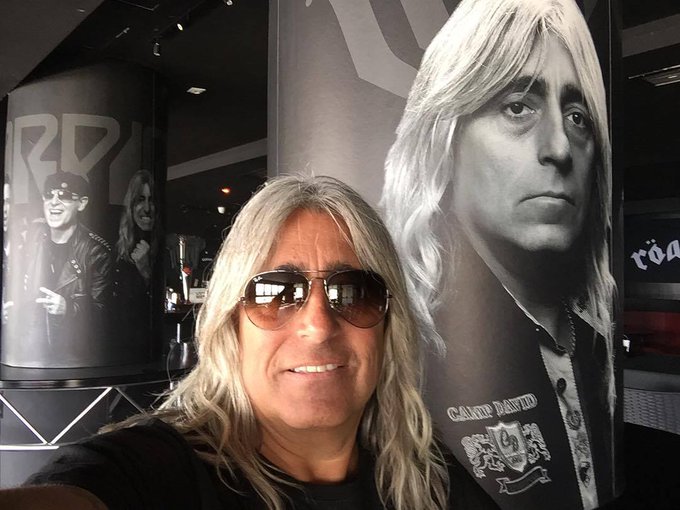 October 26th, 2018 by
Scott
October 25th, 2018 by
Scott
October 18th, 2018 by
Scott
Event of the year – Scorpions – one of the most iconic and influential rock bands of all time! Their songs have touched millions of people around the world, became «gold» and «platinum» more than 200 times.
«Wind of change» became a symbolic anthem of political changes in Eastern Europe and Soviet Union. «Still loving you» is in the list of World's greatest ballades. The band is rocking the audience like a hurricane around the world for over 50 years. And now they are coming to Cyprus!
Scorpions were in Cyprus in 2004 and 2006 and gathered 10.000 people in Nicosia and 7.000 in Limassol. Since then there were no show of such «caliber» bands on the island.
On February, 9 Scorpions will perform ONLY ONE show in Limassol at Spyros Kyprianou sport center with just 6.000 capacity! Comfortable venue will let all visitors from any place and seat to listen and watch the band at a distance of a «hand reach». For sure, there will be no place for everyone!
The band is flying to Cyprus on three planes, taking tons of equipment to provide the best show ever on island!
Amount of tickets is very limited due to venue size. Prices will increase with the sales! Hurry up to get the ticket and save the money!
Tickets from just 59 Euro on sale from October 15!
Amount of tickets is very limited due to venue size.
Prices will increase by number of sales!
Hurry up to get the ticket and save the money!
Dance-floor (standing) – from just 49 to 79 Euro.
Fan-zone (golden area) near stage – 79-120 Euro.
Tribunes (seats) – from 65 to 150 Euro.
VIP-seats – from 150 Euro.
VIP-premium lounge – from 290 Euro.
VIP-seats are located opposite of stage, providing also:
– separate parking and VIP-entrance
– best view and sound
– VIP-cafe (welcome drink included)
– premium drinks and meals at VIP-cafe
– «Scorpions in Cyprus» poster.
VIP-premium lounge for just 150 guests:
– separate parking and VIP-entrance
– good view from the upper-right side
– full catering with drinks and food (included)
– premium drinks at VIP-lounge
– «Scorpions in Cyprus» poster with Artist's autograph.
October 18th, 2018 by
Scott
JUST ANNOUNCED – Scorpions bringing the sting to China in 2018! Get ready to ROCK!
Beijing, China
Olympic Sports Center Gymnasium
17 November, 2018
Shanghai, China
Mercedes Benz Arena
21 November, 2018
October 18th, 2018 by
Scott