Categories » 'Concert Information'
October 28th, 2019 by
Scott
October 18th, 2019 by
Scott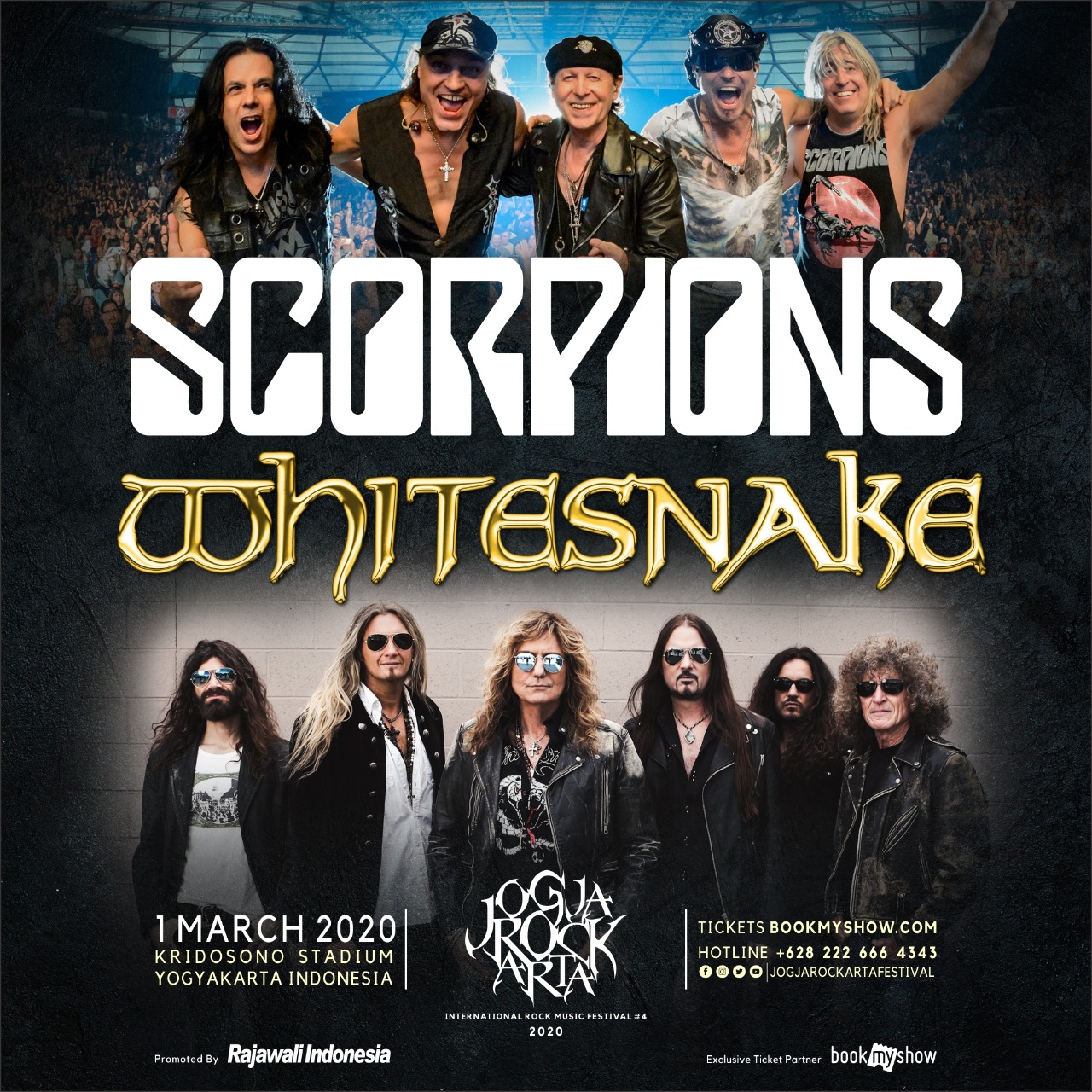 October 5th, 2019 by
Scott
Professionally filmed video footage of SCORPIONS' entire October 4 performance at the Rock In Rio festival in Rio De Janeiro, Brazil can be seen below.
The band's setlist was as follows:
Encore:
August 20th, 2019 by
Scott
2019 Summer Set List-( 1 Hour 40 Minutes)
Crazy World (Intro)

Encore:
SCORPIONS AND THEIR MANY SPECIAL GUEST THIS SUMMER
Scorpions and Europe
Scorpions and Toto
Scorpions and The New Roses
July 2nd, 2019 by
Scott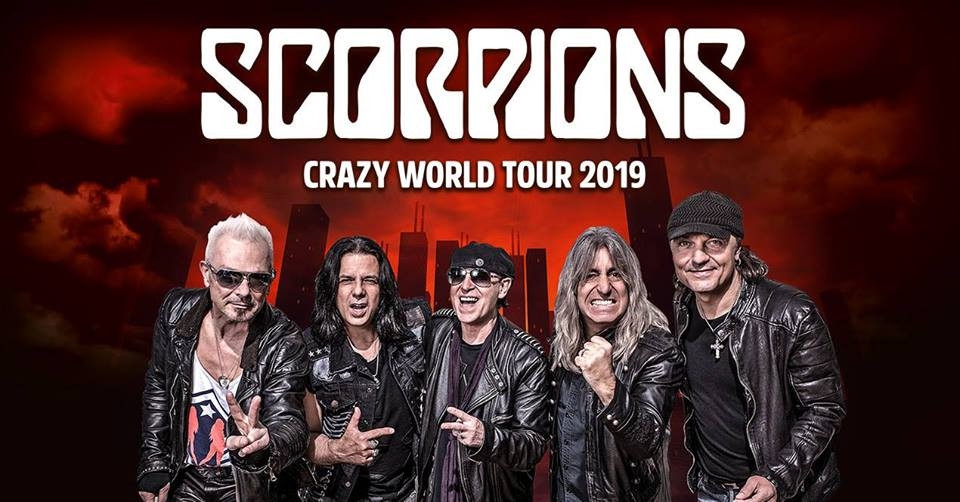 "SCORPIONS 2019 CRAZY WORLD TOUR DATES"
Friday November 15-(Minsk-Arena)(Minsk, Belarus)
Monday November 18-(SportArena)(Budapest, Hungary)
Wednesday November 20-(Sports Palace)(Bratislava, Slovakia)
May 10th, 2019 by
Scott
Attn: Sao Paulo, Brazil SCORPIONS will be performing at RockFest em São Paulo along w/Whitesnake/Megadeth/Europe and others…
Tickets on sale May 13 at: www.ingressorapido.com.br
December 5th, 2018 by
Scott
JUST ANNOUNCED – Scorpions are performing in Tours, France on 5 July 2019! Tickets on sale NOW.
More info here: www.americantoursfestival.com— in Tours, France.
December 4th, 2018 by
Scott
JUST ANNOUNCED – Scorpions returning to Switzerland on 6 August, 2018. Tickets on sale NOW! More info here https://www.starsintown.ch/— with Stars in Town in Schaffhausen, Switzerland.
November 30th, 2018 by
Scott
SCORPIONS PERFORMING AT THE ROSENHEIM SOMMERFESTIVAL ON JULY 19TH 2019! TICKETS ON SALE NOVEMBER 30TH 2018