Categories » 'Articles'
February 18th, 2020 by
Scott
December 2nd, 2019 by
Scott
Brand New Interview with Matthias Jabs-https://www.youtube.com/watch?v=j9ZosWvI6m0
Matthias has announced the new producer will be Greg Fidelman. Greg is an American record mixer, engineer and record producer. He is a frequent collaborator of producer Rick Rubin, and has worked with many bands in various genres, including Metallica, Slayer, High on Fire, Black Sabbath, Red Hot Chili Peppers,Bush, Audioslave, Marilyn Manson, Slipknot, and System of a Down, but has also worked on albums by U2, Johnny Cash, Neil Diamond and others. Greg is known for being a versatile producer. He has worked as a sound engineer on albums of important artists such as: (Adele's " 21 " in 2011)( " I'm with you " (2011) by Red Hot Chili Peppers)( " 13 " (2013) Black Sabbath)( Death Magnetic (2008) by Metallica). His was the producer on the controversial album " Lulu " (2011) by Metallica & Lou Reed. Greg was also responsible for the production of " Hardwired to Self-Destruct " (2016) from Metallica and was nominated for a Grammy in the category " Best Rock album ".He worked with Slipknot on " World Painted Blood ". 5: The Gray Chapter (2014) and recently, "We Are Not Your Kind" (2019). Check out Greg's wikipedia page below to see all his credits.
https://en.wikipedia.org/wiki/Greg_Fidelman
SCORPIONS guitarist Matthias Jabs has confirmed to New Zealand's "The Metal Bar" that the band is putting the finishing touches on the songwriting process for a new studio album. The upcoming disc will mark the German hard rock legends' first release since 2017's "Born To Touch Your Feelings – Best Of Rock Ballads", which was an anthology of SCORPIONS' new and classic material.
"We've been writing some material before we went on tour, before we went on tour this summer," Matthias said (hear audio below). "It's always difficult to come up with stuff on tour. You get the inspiration, but to actually put it down, that's a different story, when you travel every day. So we have songs — about 10, I guess — but we will have to do some more writing once this tour is over, and then prepare for the rehearsals and recordings right after our shows in New Zealand and a couple in Asia. So we will be back in early March. And we know that we work with the producer Greg Fidelman, who is known for doing METALLICA and SLIPKNOT and others, and he's a great guy. And he came to visit in our studio in Hannover, Germany already. So the plan is to record until the first of July, where we have a residency in Las Vegas for a whole month. And then, during that time, we can either do the final touch-ups or mix. And then the album should come out in the fall of 2020. And then, of course, we go on the road again."
Asked where he gets the inspiration for new SCORPIONS material nowadays, Matthias said: "It works slightly different than in the early days. In the early days, I took the guitar and came up with some great riffs and was excited about that. And we took it from there. Today, almost every riff has been played already by myself and by others. What else do you wanna do? So the approach is slightly different — it's more about the song and the melody and even the lyrics, sometimes, they could be the inspiration. And you do the riff and all the guitar work, you do that later on. Not always, but it's not the main source for songwriting anymore, as it used to be in the beginning, when we were so excited. 'Oh, listen to this new riff. It's great. Let's turn it into a song.' It's a little bit the other way around now."
November 18th, 2019 by
Scott
October 31st, 2019 by
Scott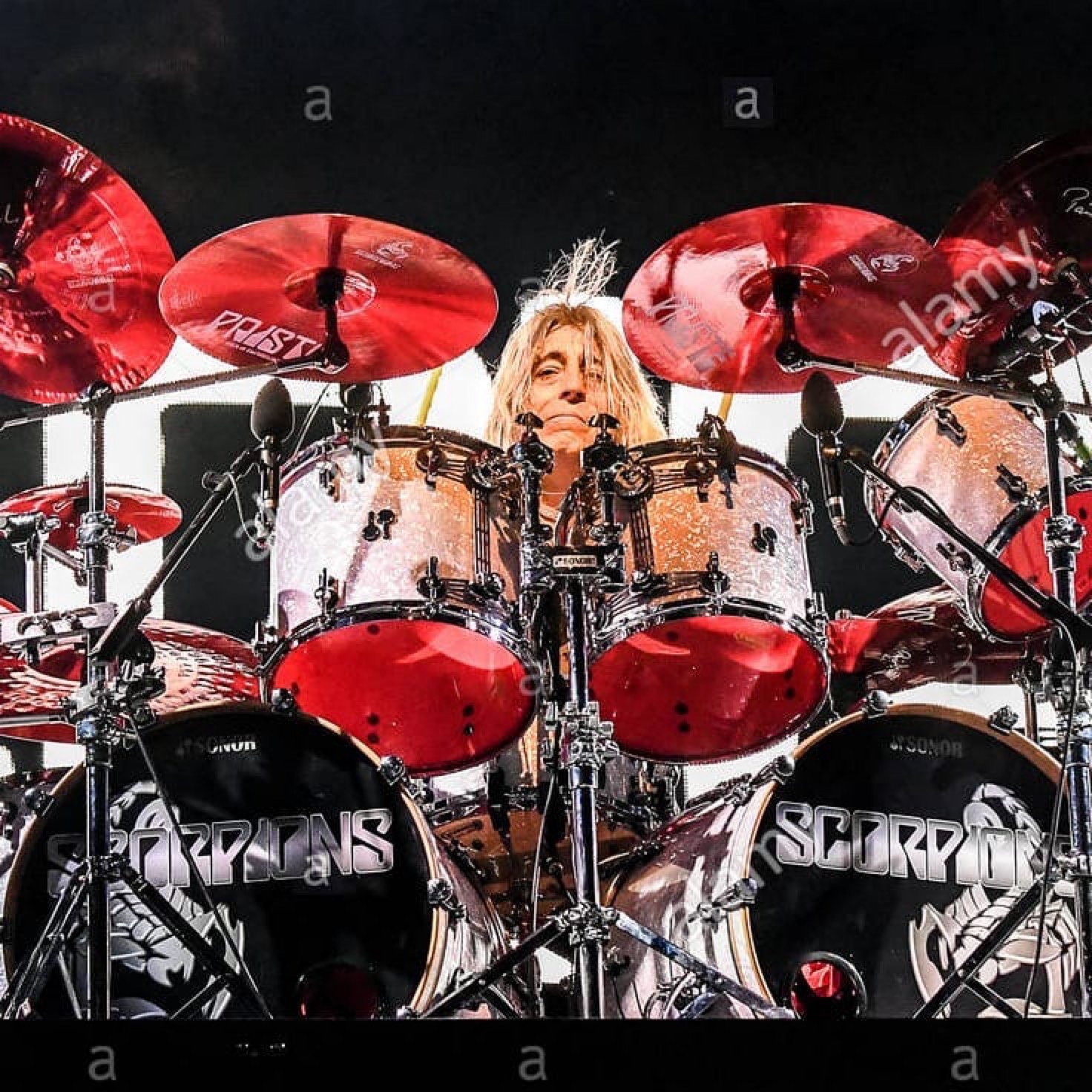 October 25th, 2019 by
Scott
June 6th, 2019 by
Scott
May 24th, 2019 by
Scott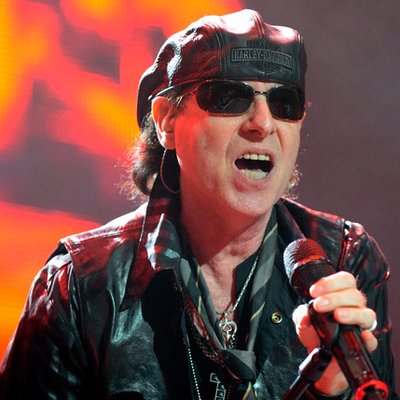 March 27th, 2019 by
Scott
TUNE IN TODAY – SiriusXM VOLUME show (Ch: 106 Volume) hosted by Eddie Trunk.
Klaus interview starts at – (11:15-  42:35)
Klaus will be calling into the show at 3pm for a special chat with Eddie talking#LoveAtFirstSting35 album anniversary. Catch the re-broadcast at 9 – 11 EST (106 Volume)
35 years ago today the Legendary "LOVE AT FIRST STING" was released!!!
February 20th, 2019 by
Scott
January 29th, 2019 by
Scott
https://www.headbangerslifestyle.com/interviews/1829/rudolf-schenker-guitarist-scorpions-rock-n-roll-star-whisky-the-interview
"We already found a producer to record the new Studio Album. A famous and well-known personality…. No, I'm not gonna say who he is… really not! But we are all very excited to produce a new historic rock 'n roll album.''