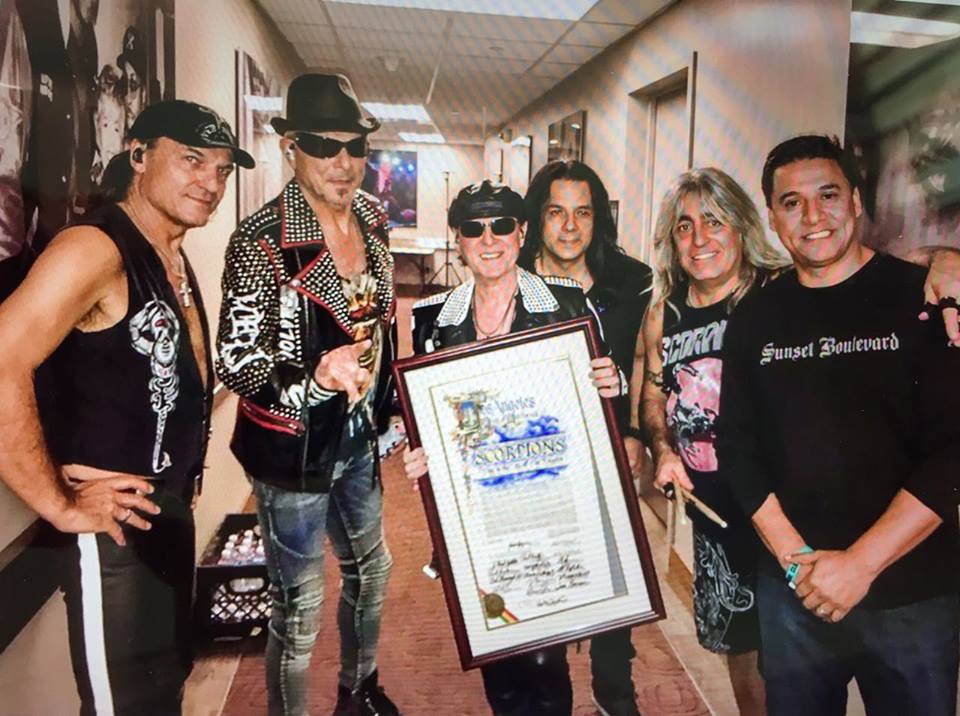 According to MyNewsLA.com, Friday, October 6 will be declared "Scorpions Day" in the city of Los Angeles in honor of the German hard rock veterans who amassed a string of Billboard chart toppers in the 1980s.
SCORPIONS will be honored by the Los Angeles City Council. They are being recognized for "fifty-two years of excellence in rock 'n' roll, including making records in Los Angeles, the entertainment capital of the world," said City Councilman Jose Huizar, who authored the resolution to honor the band.
The group will accept the honor in person at the council meeting, which will be held at Van Nuys City Hall.
The resolution notes that the group has ties to L.A., where the band recorded three albums and has frequently performed over the years.
Scorpions play at The Forum in Inglewood on Saturday along with Megadeth.